Quality Carpet Cleaning Backed by 100% Satisfaction Guarantee.

Hire Top Carpet Cleaning in Sydney!
CLEANA specialises in providing affordable professional carpet cleaning services to Sydney businesses. We offer a complete range of top-quality carpet cleaning and maintenance services and use high-tech equipment with eco-friendly cleaning products. Call us today to book a carpet cleaning service.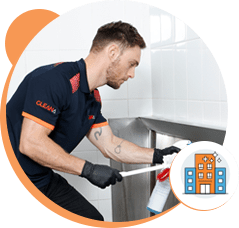 COMMERCIAL CLEANING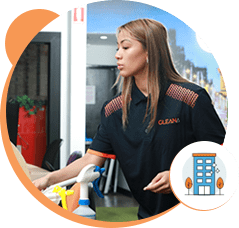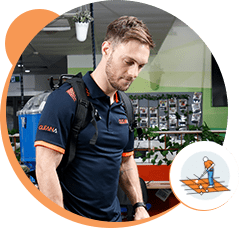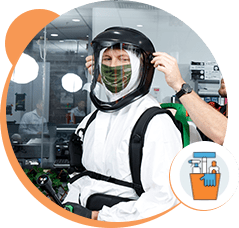 COVID CLEANING SYDNEY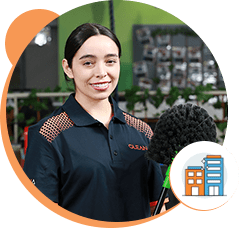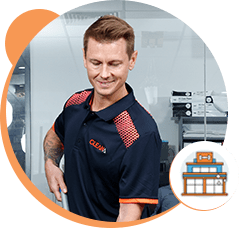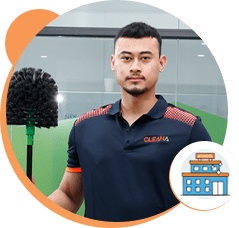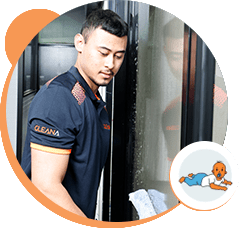 Loved by thousands of commercial businesses in Sydney NSW.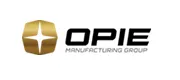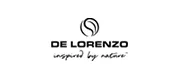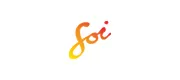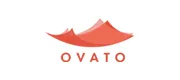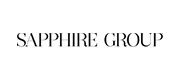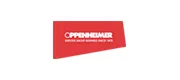 Types of Carpet Cleaning Services We Provide
As a full-service office cleaning services with expertise in carpet cleaning, we provide a vast range of carpet cleaning services for commercial properties in Sydney. We also take special requests for encapsulation cleaning, tile & grout cleaning, leather cleaning, fabric cleaning & protection, carpet flea treatment & more.

Carpet Steam Cleaning
Steam cleaning or hot water extraction method is very effective in removing dirt, stains and dust particles from carpets.

Dry Carpet Cleaning Sydney
The dry carpet cleaning method works fast and is suitable when you have limited time and need to quickly clean the carpet.

Carpet Stain Removal Sydney
We can remove all types of carpet stains, from regular tea, coffee stains to stubborn or old stains of wine, blood, etc.

Rug Cleaning Sydney
Our professional carpet cleaners can take good care of your rugs and remove all kinds of dirt, dust and stain from them.

Upholstery Cleaning
We use advanced upholstery cleaning methods to professionally identify and clean fabric for the best results and zero damage.

End of Lease Carpet Cleaning Sydney
We can help get your bond back with professional cleaning of carpets to make them look new and free of dust & germs.
How Professional Carpet Cleaning Sydney Is Beneficial for You
Our professionals will remove allergens and bacteria from your carpets, which will help keep the users protected from respiratory issues and allergies.
Professional carpet cleaning can greatly improve the air quality by removing dust from your carpets and ensuring a fresh and dust-free office environment.
Our carpet cleaners use environmentally friendly and toxin-free cleaning products that are both effective and safe for your carpets to make them spotless.
We use powerful industrial vacuum carpet cleaning machines for maximum soil extraction from your commercial carpets and return back shine and freshness.
Our steam carpet cleaning method can help remove up to 99% of germs and bacteria from your carpets to ensure proper hygiene in your workplace.
Our advanced cleaning methods & tools are able to clean even the most stubborn types of stains and spills and involve carpet sanitising and deodorising.
Hire Trained & Qualified Cleaners
for Your Carpet Cleaning in Sydney
A clean carpet will not just help maintain the aesthetic appeal of your workplace but also it will ensure the safety of users from dust and germs. Ideally, an office carpet should be vacuumed every day and deep cleaned at least once a month or so to increase its lifespan and keep it attractive.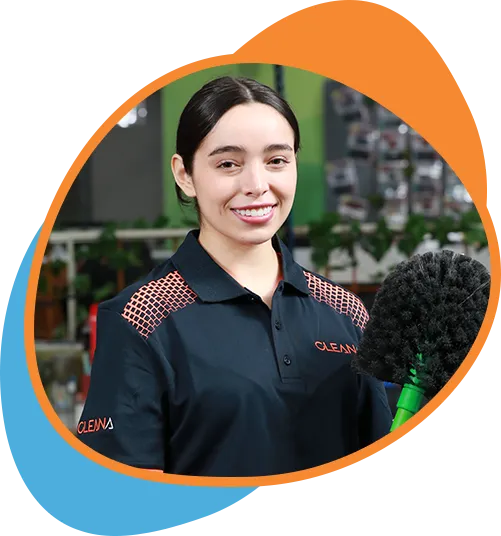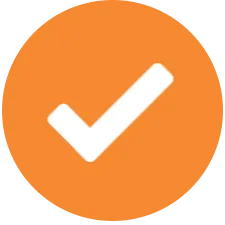 Local Carpet Cleaners in Sydney
All our cleaners are locals who you can fully rely on. They are friendly and polite individuals who you can trust to provide high-quality carpet cleaning services as per your needs and goals. Hire professional cleaners today.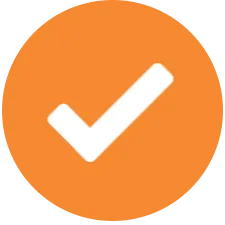 Professional Carpet Technicians
We are not just cleaners, but artists who will take time to understand your carpet based on its unique type, fibres, etc. and come up with the best way to make it 100% clean and germ-free without damaging the product.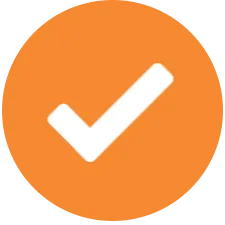 Same Day Carpet Cleaning Sydney
We can also cater to your same-day carpet steam or dry cleaning requests, depending on the availability. If you have stains, dust or moisture deep-stuck in your carpets, call us as soon as possible to minimise the damage.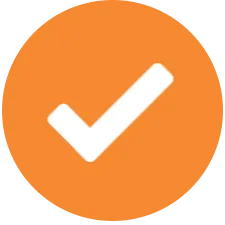 Stain Protection & Treatment
Besides removing all kinds of stains of oil, blood, dairy, wine, etc., we can also protect your carpets from future incidents through carpet stain protection treatment, which will keep your carpets safe from stains for a long time.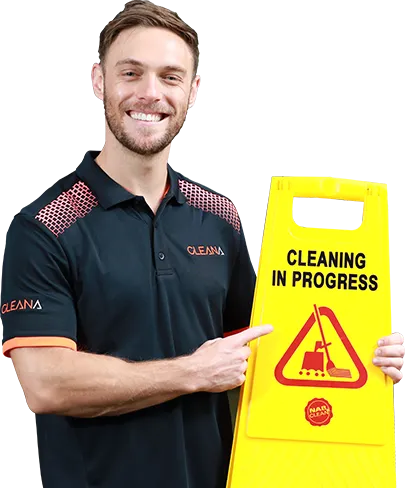 Say Goodbye To Your Cleaning Worries
Carpet Mould or Water Damage? Call CLEANA.
Water damage or mould in carpets can occur anytime your carpet gets wet or if they are not properly dried after washing or steam cleaning. Naturally, it is not a favourable condition for your carpets or rugs because moisture if present for a long time can ruin the fabric of carpets, which can be either irreparable or very expensive to repair. Our expert carpet cleaning service can quickly and perfectly repair your carpets or rug from water damage caused by a flood or anything else. We use high-tech equipment for fast drying and professionally repair or replace the damaged part.
Fast, non-toxic and effective Carpet Cleaning Service
CLEANA and our Sydney carpet cleaners only use environmentally friendly and toxin-free cleaning products that will not only make your carpets spotless but also keep your family, children and pets safe. We are always using the most modern and advanced cleaning equipment in the market and constantly upgrading our methods to continue meeting your needs for fast and most effective carpet cleaning, upholstery cleaning & rug cleaning services in Sydney. We always put our customers first and work hard to ensure you constantly have a safe workplace for your staff.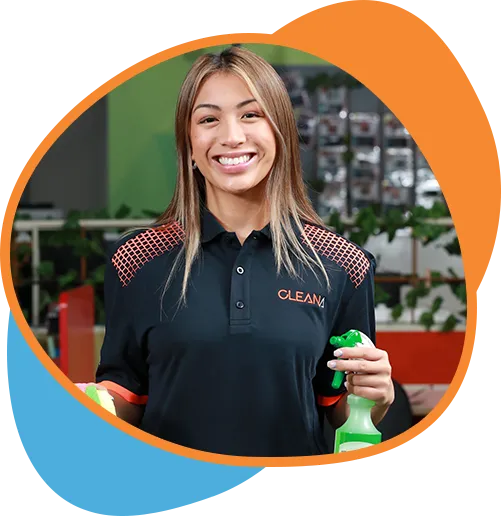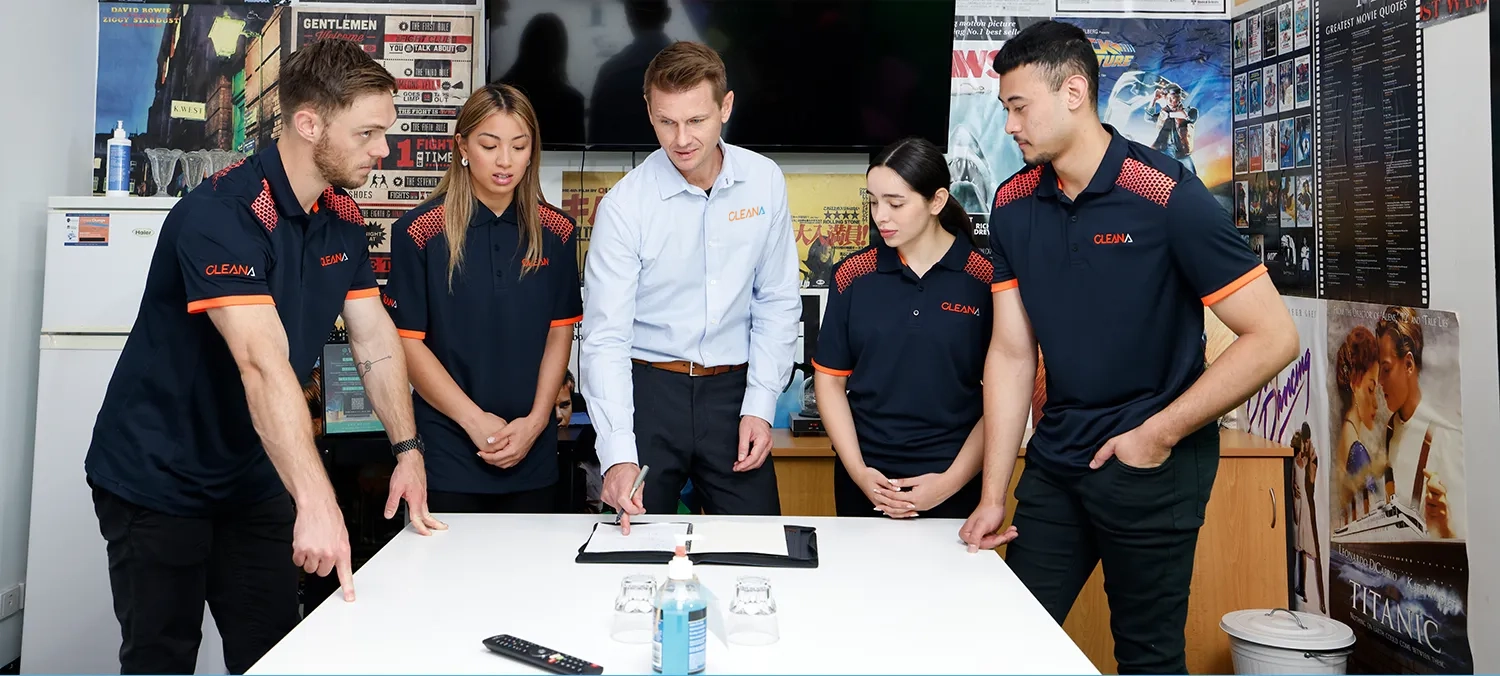 Why Choose CLEANA for Professional Carpet Cleaning Sydney
CLEANA is a full-service commercial carpet cleaning company. We employ a professional staff of trained & experienced cleaners who are insured and fully vaccinated for your peace of mind. Our carpet cleaning solutions are eco-friendly and safe for your pets and children. We are reliable and punctual and offer consistently great quality services at competitive prices.
Over 20 years of cleaning experience
Experienced, qualified & trained cleaners
Eco-friendly and safe cleaning products
Carpet cleaning at competitive prices
Affordable Carpet Cleaning Service for all Locations in Sydney
Why pay more when you can get better quality carpet cleaning Sydney services at half the price? Our hard-working and talented team can cater to your carpet cleaning needs expertly and quickly anywhere in Sydney, from Sydney CBD to South West & Inner West. We handle all kinds of carpet cleaning and rug cleaning requests, including stain removal and water/mould damage repairs. Our staff is highly professional and well-trained to provide the best carpet cleaning services with a focus on the safety of your premises and people. Contact CLEANA to know more about our cleaning service rates.
Frequently Asked
Questions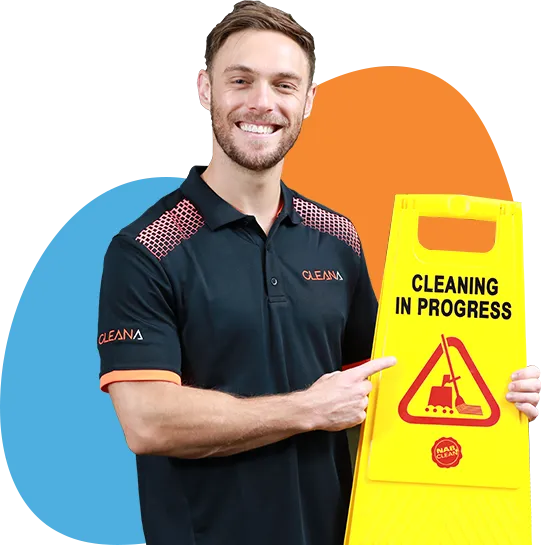 Office carpets should be vacuumed or dusted at least once every week. In addition, high-traffic carpets and rugs in commercial stores, malls, hospitals, etc. should be deep cleaned every three months or so. For thorough carpet steam cleaning or dry cleaning, always trust and hire a professional carpet cleaning service or carpet cleaners from a top commercial cleaning company in Sydney.
Yes, you can clean your carpets by yourself, but keep in mind that it will be a time-consuming affair and there is no guarantee that you'll achieve the desired results. Professional carpet cleaners, on the other hand, have the best skills, training and tools to expertly clean your carpets in less time and probably at a low cost, producing the best quality results possible. Also, our carpet cleaning Sydney can remove all kinds of stains and up to 95% dust and germs from your carpets. Call us today to hire a professional.
The cost of carpet cleaning depends on a number of things, including the size and type of carpet and also on the amount and type of dirt, stains, etc. on the carpet. On average, a carpet cleaner would charge in the range of $40 to $60 per hour for their carpet cleaning services in Sydney. The rate will increase with an increase in the amount of dust and stains. In short, the dirtier the carpet, the more you'll have to pay to get it cleaned.
Carpet steam cleaning method is very effective for carpet cleaning Sydney, as it can remove all common types of dirt, dust, germs as well as mould and pet hair deep-stuck in the carpet fibres. Also, steam cleaning can help carpets look better and more beautiful and increase their lifespan. However, it is crucial to get your carpets steam cleaned only by a professional carpet steam cleaning company.
There are different types of carpet cleaning services we offer here at CLEANA. Different types of carpet cleaning are suitable for different purposes. For instance, dry cleaning is recommended when you do not want your carpet to get wet or need quick cleaning for an emergency. Steam cleaning is usually the best carpet cleaning method that will remove up to 90% of dirt and germs from your carpets.

| | |
| --- | --- |
| Service Area: | Sydney Metropolitan |
| Services: | Commercial Cleaning, Office Cleaning, Strata Cleaning |
| Contact: | 02 9072 1653 |
| Email: | [email protected] |