Welcome to CLEANA. #1 Top-rated

Sydney Office Cleaning & Disinfection Services
'Exceptional' is probably the best word to describe our services and quality. At CLEANA, we have more than a decade of experience in commercial cleaning & office cleaning. Our office cleaners are experienced and highly trained to provide high-quality business cleaning services at affordable prices in Sydney.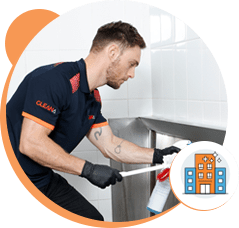 COMMERCIAL CLEANING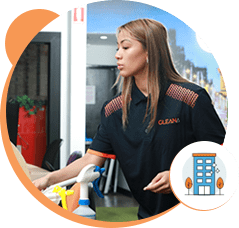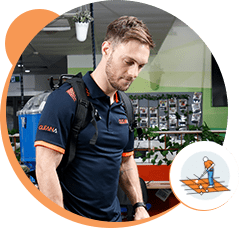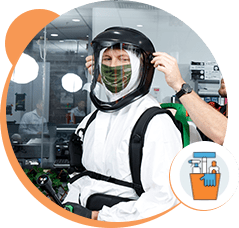 COVID CLEANING SYDNEY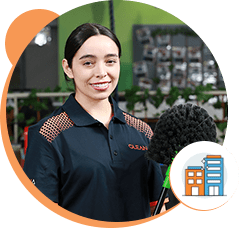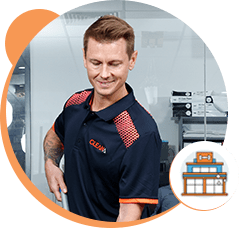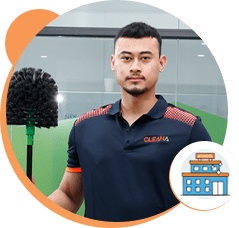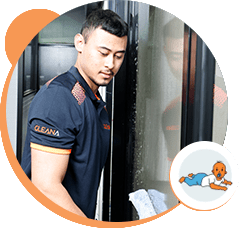 Loved by thousands of commercial businesses in Sydney NSW.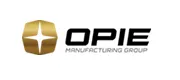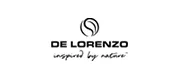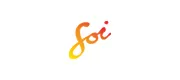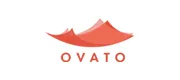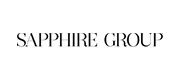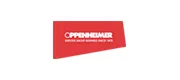 Complete Office Cleaning Services & Solutions Sydney
The productivity of your office workers is directly linked with the cleanliness of your premises. At CLEANA, we have the expertise, the resources and a brilliant team of professional cleaners to provide you with the best office cleaning services. We offer complete & affordable office cleaning solutions, including disinfection & sanitising.

Floor Cleaning
The office cleaner will vacuum, mop and scrub all hard flooring and surfaces all around your property to clean & remove germs.

Vacuuming
Other hard surfaces, corners and upholstery will be routinely vacuumed to get rid of excess dust to keep your staff healthy.

Toilet Cleaning
We will also clean toilets & restrooms, scrub bathroom floors & tiles and disinfect toilet seats & urinals to get rid of germs.

Waste Disposal
The team will routinely empty and clean all garbage cans in your offices and remove garbage or recycle as required.

Kitchen Cleaning
If your office has a kitchen, cooking or pantry area, we will clean that as well as electronics like microwave & refrigerator.

Touchpoint Disinfection
All high-traffic areas and touchpoints, door handles, etc. will be regularly disinfected using a TGA-approved chemical.
Why should you hire CLEANA for Office Cleaning in Sydney NSW?
Experienced
With over a decade of experience in office cleaning, we have expertise in cleaning different types of commercial premises. No job is too big or small for us.
Budget-friendly
We aim to make high-quality office cleaning affordable & accessible to everyone in Sydney and promise to give you the best value for your money, every time.
Reliable
CLEANA is someone you can absolutely trust to provide consistently reliable cleaning services and support without fail. Day or night, call us for a free quote.
High-quality
We are a Sydney-based office cleaning company driven by our core values of quality, integrity and honesty. You can always trust CLEANA for quality cleaning.
Satisfaction
We offer a 100% guarantee to transform your office into a clean, spotless and fresh environment that is completely safe from up to 99.99% of viruses.
All-inclusive
From dusting, mopping and repairing floors to the cleaning of toilets, kitchens, windows, carpet cleaning, and parking lots, you'd get it all from our cleaners.
What Type of Cleaning Supplies
Cutting-edge Tools & Techniques and Eco-friendly Cleaning Supplies
We understand it can be difficult to trust an outsider with the safety of your valuable offices, which is why we aim to make life easier for you by offering the highest standards in cleaning backed by state-of-the-art equipment and green cleaning products. Our team consists of seasoned professionals with diverse experience.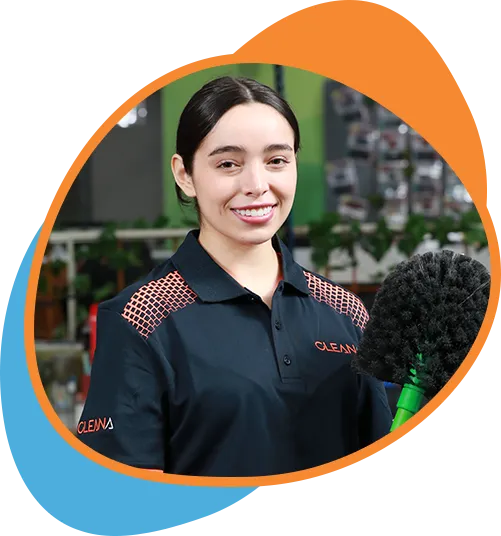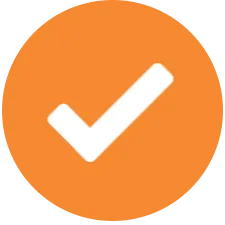 Innovative Systems
One of the secrets to our success in the cleaning industry is our highly innovative and well-maintained cleaning process backed by the use of advanced technology and systems that are constantly upgraded with time.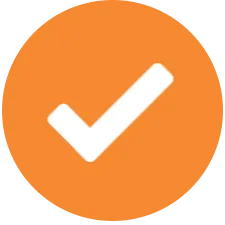 High-tech Equipment
We select and use only the most advanced cleaning equipment that is in line with the global standards, and we keep our tools well-maintained to ensure they are always ready to give the best performance without fail.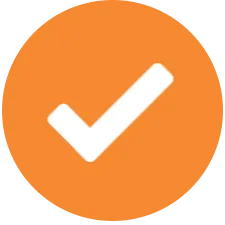 Green Supplies
Our business cleaning services involve the use of natural and eco-friendly cleaning supplies and methods that are safe for the environment and your staff and pets. Our high-quality solutions will make your premises spotless.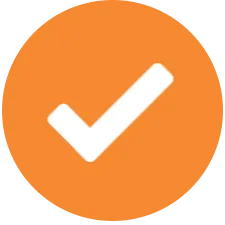 Trained Cleaners
Our office cleaners have been meticulously trained to provide the best, safe and efficient cleaning services using the latest technologies, cutting-edge tools and eco-friendly supplies to meet the cleaning goals of our customers.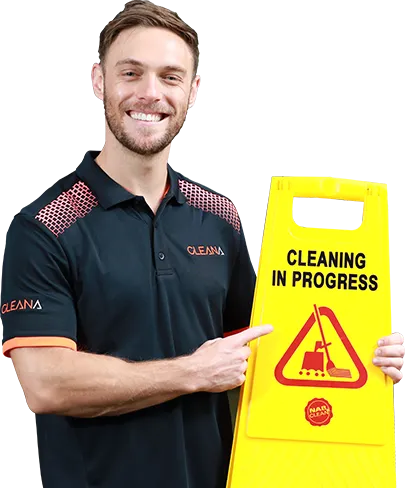 Say Goodbye To Your Cleaning Worries
What does a CLEANA office cleaning service include?
CLEANA is a specialist business cleaning company that provides a wide range of commercial cleaning services, including deep cleaning, regular office cleaning, same-day cleaning, emergency cleaning, and after builders cleaning service. Our cleaning services are all-inclusive and tailored to meet the needs of our clients and will cover everything from floor cleaning to toilet cleaning, window cleaning, carpets cleaning, garbage removal, and more. We also provide office end of lease cleaning. strata cleaning and covid cleaning services. You can also contact us for any special cleaning requirements.
CLEANA is a professional, experienced & reliable company
When it comes to inexpensive and high-quality commercial office cleaning services, we are truly unbeatable. We offer the best office cleaners for both basic cleaning and deep cleaning services in Sydney. All our cleaners are trained professionals with a minimum experience of 2+ years. We can clean practically any type of office corporate premises and have resources to provide doorstep cleaning on the same day anywhere in Sydney & NSW. Free on site inspection is available Sydney-wide and can be requested from our website. Give us a call for a clean and tidy office like never before.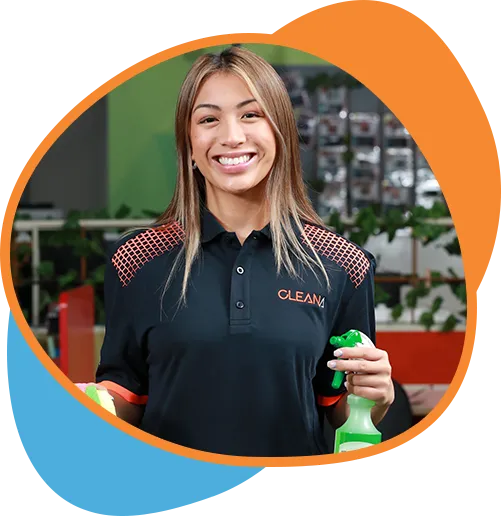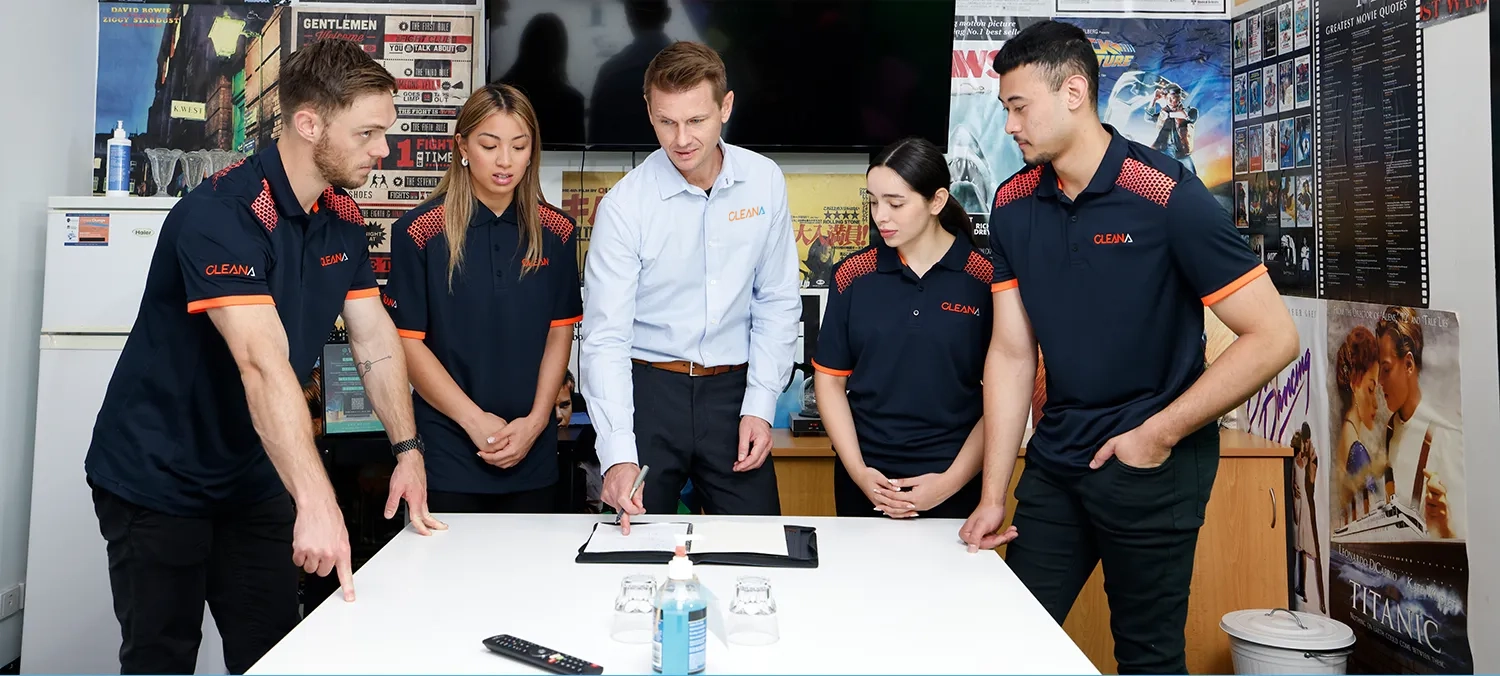 CLEANA is the best choice for Office Cleaning in Sydney CBD
When looking for an office cleaner, you want someone who you can trust. At the same time, you want experienced office cleaners who have expertise in your particular industry. Untrained cleaners can do more damage than good. So, always hire the best reliable service for your office cleaning needs from CLEANA. Affordable cleaning services with unbeatable value for your office space.
50+ full-time office and commercial cleaners
Healthy work environment guarantee
Advanced equipment for efficient cleaning
Competitive pricing & no hidden fees
Professional office cleaning services to boost employee productivity
Office cleaning isn't easy, which is why we are here to help! Our professionals have years of cleaning experience across diverse industries. They can help make your workplace clean and spotless in a timely manner. Besides regular office cleaning services, we also provide many add on services such as covid disinfection, carpet cleaning, window cleaning, and others. All our services are accompanied by complete transparency and a fully equipped team of police checked cleaners to give your office a clean and safe environment at affordable rates.
Frequently Asked
Questions
We know that every business is different and so are its cleaning requirements, which is why we work hand in hand with our esteemed clients to keep their workspace clean and understand their particular cleaning needs and offer the best professional, tailored services accordingly.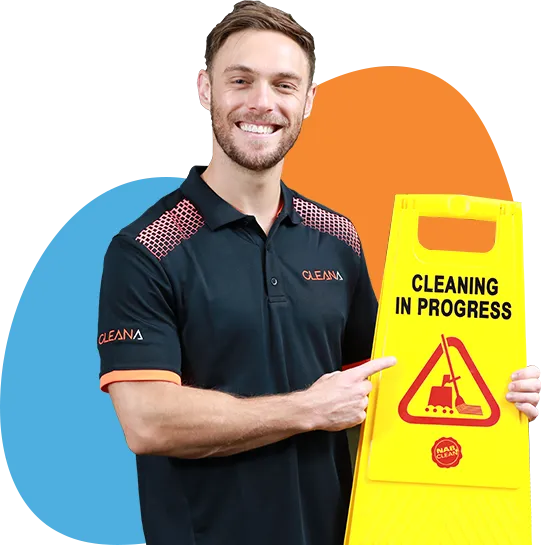 We provide office cleaning services to all types of commercial properties, including shopping centres, schools and govt offices. A typical business cleaning service will include vacuuming carpets, rugs and mats, mopping hard floors, emptying trash cans, dusting or wiping horizontal surfaces, cleaning glass doors & windows, and toilet cleaning. A deep cleaning service will cover more in-depth cleaning of premises, from steam/dry carpet cleaning to glass window cleaning, vents, and more.
We use high-tech equipment such as the i-mop floor scrubber to efficiently clean hard floors and surfaces, remove stains and return the shine. Our cleaners will use high-quality, green cleaning products and detergents to gently clean your office items, electronics, surfaces, toilets, bathrooms, kitchens and other areas. In addition, we will disinfect all touchpoints and high-traffic places to get rid of up to 99.99% of germs and viruses, ensuring all-round safety of your workers and office visitors.
The frequency of office cleaning will depend on your particular cleaning needs and goals. Ideally, basic office cleaning should be done at least once every day, and the office can be deep cleaned once a month or so to take care of hidden spaces and corners that are generally missed in routine cleaning. You can hire CLEANA for daily, weekly, fortnightly and monthly cleaning of your Sydney offices.
How much does office cleaning cost?
Routine office cleaning services in Sydney NSW start at $40-$50 per hour by professional companies. Deep cleaning services will cost a little more, as they involve a more thorough cleaning of the premises. Contact our cleaning company to get the best free quote for your cleaning needs. We can offer the right personalised cleaning package and quote after personally analysing your cleaning requirements during an onsite inspection.
An office cleaning company provides cleaning services to different types of business premises, such as private offices, shared offices, government offices, and others. Domestic cleaning refers to the cleaning of a residential building or house. CLEANA offers both small business office cleaning and strata cleaning services. With over a decade of cleaning experience, we are a cleaning industry leader in Sydney NSW. Give us a call to book a free onsite quote.

| | |
| --- | --- |
| Service Area: | Sydney Metropolitan |
| Services: | Commercial Cleaning, Office Cleaning, Strata Cleaning |
| Contact: | 02 9072 1653 |
| Email: | [email protected] |