Quality School Cleaning Backed by 100% Satisfaction Guarantee.
Hire Top School Cleaning in Sydney!
Administrators of educational institutions in our time have a commitment to using the right school cleaning services within their schedule and budget. They explore different options with the aim to double-check and narrow down a list of top commercial cleaning companies in Sydney. Contact CLEANA for a school cleaning job.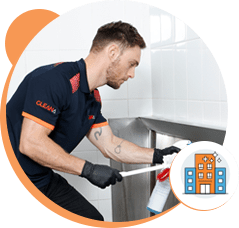 COMMERCIAL CLEANING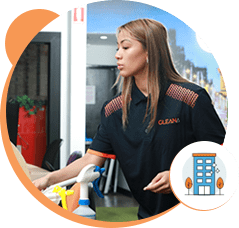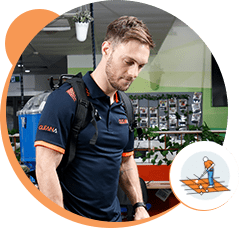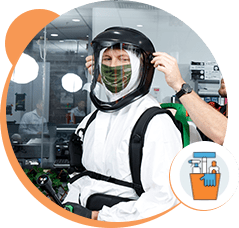 COVID CLEANING SYDNEY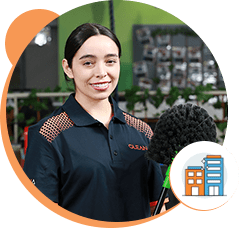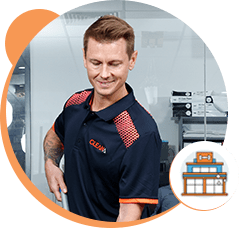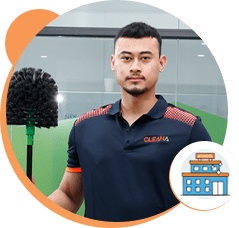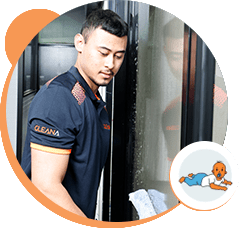 Loved by thousands of commercial businesses in Sydney NSW.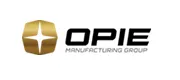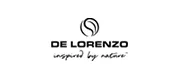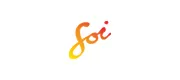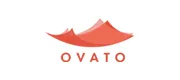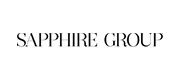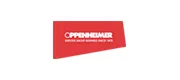 Get the Best Professional School Cleaning Services in Sydney
You can search for professional yet affordable school cleaning Sydney services and learn how to successfully use such services based on your requirements. Get in touch with CLEANA, the most reliable cleaning company for school cleaning and make certain that you get the best value out of the money and time spent on cleaning services.

Public School Cleaning
We provide cleaning services to all public schools, small and large, all across Sydney and NSW. Best quality & safe cleaning.

Private School Cleaning
Hire top-quality cleaning services by well-trained, insured cleaners for your private school in and around Sydney NSW.

College Campus Cleaning
Experienced college cleaners for same-day, routine and weekend cleaning. Tailored services at your preferred time.

University Cleaning
We have talented and experienced cleaners for university cleaning on an hourly basis, regular cleaning & deep cleaning.

Community College Cleaning
Book a professional cleaning service by our verified regular cleaners for your community centre or college in Sydney.

Other Education Institutions
All our cleaners are highly trained and professionals with experience in the cleaning of all kinds of educational premises.
Things to Ask When Hiring A School Cleaner in Sydney NSW
Ask how many years of experience they have in professional commercial cleaning or school cleaning. CLEANA has over a decade of cleaning experience.
How they screen and select employees is also a crucial thing to know. All CLEANA cleaners come from professional backgrounds and are police-verified.
What kind of training do the cleaners are provided with? Do they use the latest tools and eco-friendly products? Are their products safe & effective?
Are the cleaners insured? What kind of insurance does the company use? Will they cover the damages caused to school property during a cleaning job?
Are employees professional, polite and punctual? Ask previous clients about their experiences with the company? Is the staff reliable and worth hiring?
Lastly, ask how they control or perform quality checks. At CLEANA, we have a solid quality check system accompanied by dedicated team managers.
CLEANA Has Extensive
Experience in School Cleaning Services
CLEANA has well-experienced and committed professionals who have access to and use a variety of high-tech resources and professional techniques with the objective to provide the most excellent commercial cleaning services and assistance to every customer. We are a local, family-owned company.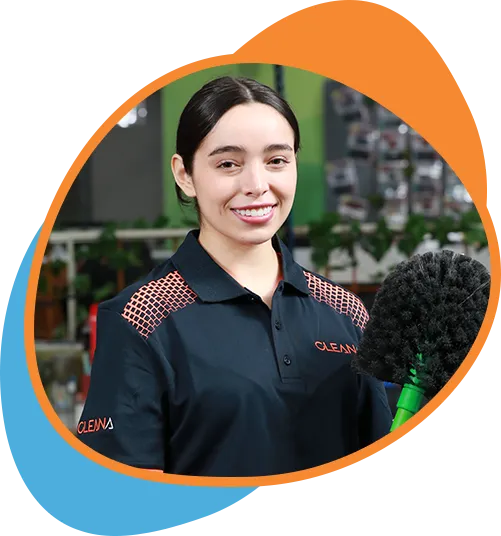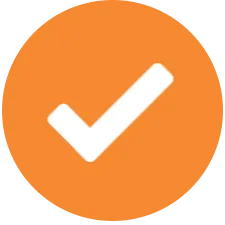 Qualified and friendly
Well-qualified and friendly professionals who use high-quality, environmentally friendly products and effective methods for delivering excellent quality services with a focus on the safety of your students and staff.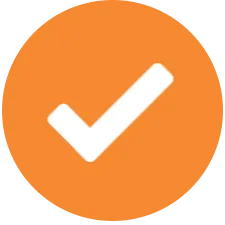 Beyond the expectations
We use the most cutting-edge cleaning technologies and tools to offer complete cleaning solutions & services that consistently exceed the expectations and meet the goals of our customers, school and colleges.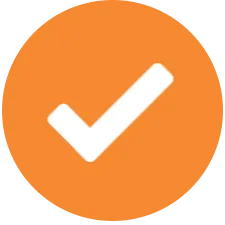 Tailored to your needs
We offer customised cleaning services in compliance with the schedule and cleaning needs as specified by our customers throughout the cleaning project. As a result, our customers are always happy with the results.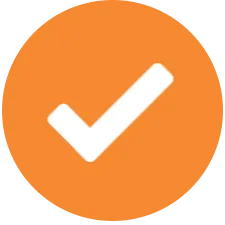 Budget-friendly cleaning
More than a decade of industry experience in personalised school cleaning services enables us to offer our high-quality cleaning services at the cheapest rate possible to our customers without compromising the quality.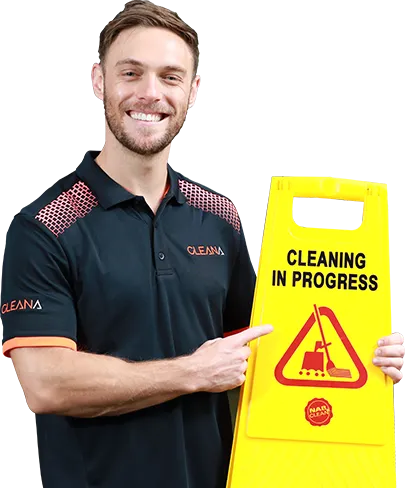 Say Goodbye To Your Cleaning Worries
We help keep school premises clean for your children
As a place where every parent sends their beloved children with an aim to let their children learn proper etiquette, school plays a major role in the childhood of individuals. Schools all through the nation these days focus on and make certain about how to employ experts in cleaning services. The management of the school has the responsibility to find and book an appropriate cleaning service like CLEANA that can help keep the educational facility clean, spotless and germ-free round-the-clock for the safety and well-being of your school staff and students. Call us to know more.
Hire an expert in the school cleaning service Sydney NSW
It is a challenging task to clean the school by a single janitor or single person with some cleaning experience. You can overcome such a challenge when you contact and hire a professional commercial cleaning services company in Sydney. You will get an efficient cleaning service from a team of qualified and dedicated professionals. Hundreds of students come to school every day and learn new things with an aim to make positive changes in their routine life. Using a qualified cleaning service to clean the school in a proper way on a regular basis will help ensure the safety of your students.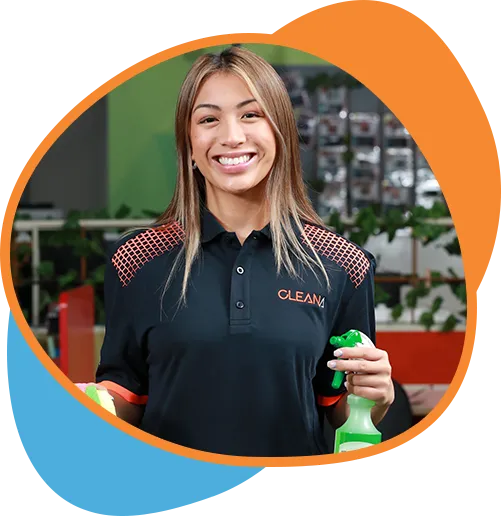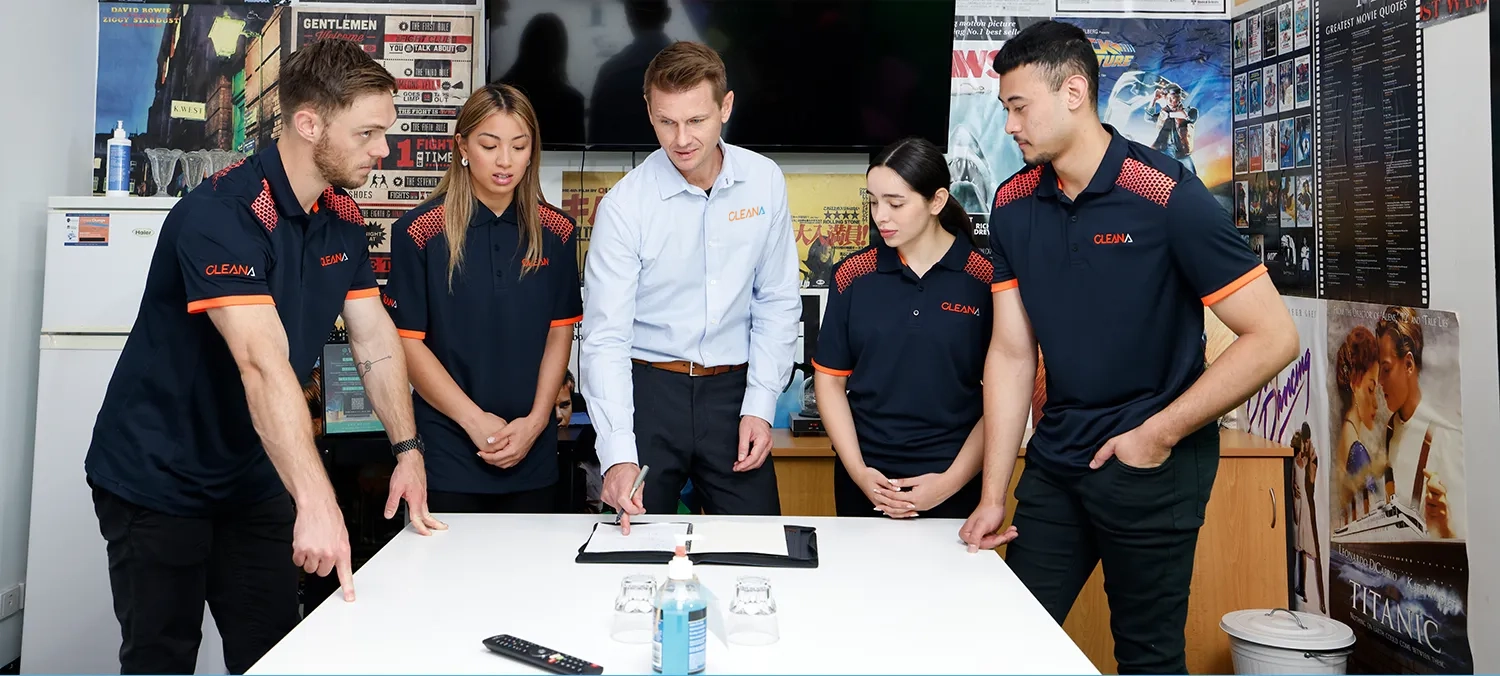 A Complete Range of Basic & Advanced Cleaning Services
School janitorial service providers these days discuss with their customers and suggest a list of options to fulfil the expectations of their customers. They get in touch with every customer on time and provide an immediate response to all new visitors who contact them via the phone, email, or live chat. We provide many types of cleaning services, including:
Complete cleaning & janitorial services
Full disinfection of high-traffic areas
Garbage removal & waste management
Toilets cleaning and disinfection
Book a school cleaning service quick & convenient
Beginners to the cleaning services online these days get confused with more than expected options. They like to use professional techniques and make certain about the overall quality of services before investing in one of these services. They can contact and consult with school cleaning experts available in reliable companies and accessible online. Once they have chosen and booked this service, they can get prompt guidance and personalised cleaning service at the cheapest possible price. They will get different benefits and save both time and money beyond their expectations.
Frequently Asked
Questions
We know that every business is different and so are its cleaning requirements, which is why we work hand in hand with our esteemed clients to keep their workspace clean and understand their particular cleaning needs and offer the best professional, tailored services accordingly.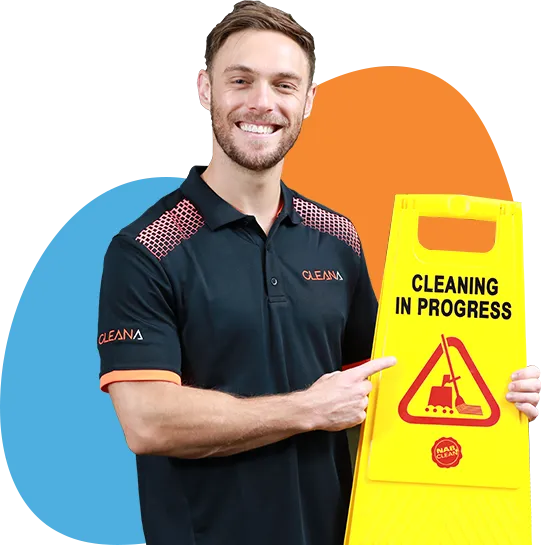 Deep cleaning every once a week or so can help keep your school premises in good condition and remove unwanted germs from corners, etc. We'll deep clean all the classrooms, canteen, pantry areas, play areas, staff rooms, offices, toilets and other areas around the institutions, including unreachable areas, corners, vents, storage rooms, etc. that are otherwise missed in regular cleaning.
Yes, all our cleaners are certified professionals with huge experience in commercial cleaning. We get every cleaner verified by police before hiring them and provide complete insurance for our entire staff for the safety and peace of mind of our customers. That is, you can be assured that our cleaners are verified, insured and have an extensive background in office cleaning.
The cost of school cleaning depends on a number of things, including the type and experience of the cleaner. On average, full-time school cleaners are paid in the range of $20,000 to $60,000 per year. Cleaning companies that charge hourly for their cleaning services usually get paid $40 to $60 per hour, depending on their experience and cleaning services variety. Cleaner outsourcing is generally less expensive than hiring full-time cleaning staff.
We clean everything from top to bottom, will remove dust, clean and scrub the floors, vacuum the carpets, rugs and upholstery, clean all desks, chairs, tables and other furniture, disinfect all frequently touched points, dust and wipe surfaces, clean and disinfect toilets, and sanitise kitchens. We maintain the highest cleaning standards and go the extra mile to ensure your school facility is always in tiptop condition and students have a safe environment.
A school cleaner provides cleaning & janitorial services to schools and other educational institutions. Their duties will generally include sweeping & mopping floors, cleaning toilets, removing garbage, and disinfecting, among others.

| | |
| --- | --- |
| Service Area: | Sydney Metropolitan |
| Services: | Commercial Cleaning, Office Cleaning, Strata Cleaning |
| Contact: | 02 9072 1653 |
| Email: | [email protected] |