Quality Church Cleaning Backed by 100% Satisfaction Guarantee.
Hire Top Church Cleaning in Sydney!
Religious facilities like synagogues, churches, and other buildings used for religious activities might vary from meeting areas or sanctuaries with lobbies and offices to parochial schools and large campuses with multiple buildings and activity centres. We provide complete church cleaning & disinfecting services.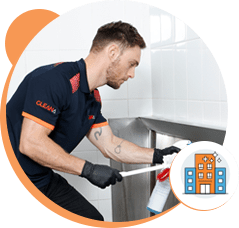 COMMERCIAL CLEANING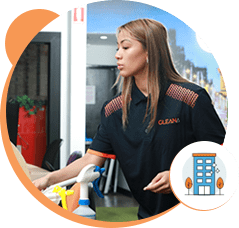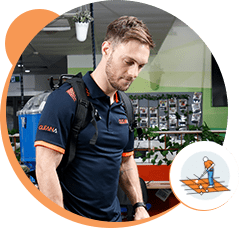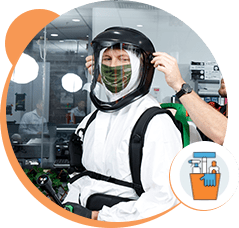 COVID CLEANING SYDNEY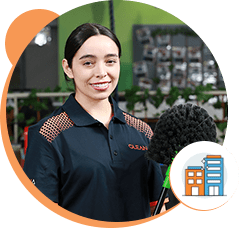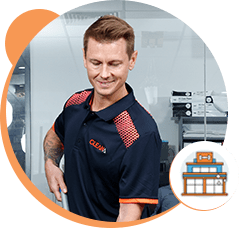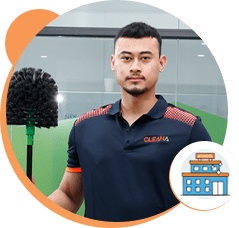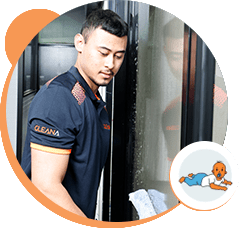 Loved by thousands of commercial businesses in Sydney NSW.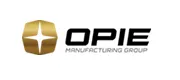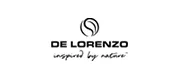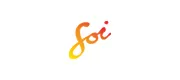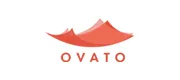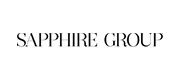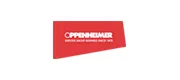 Why is Professional Cleaning Important for Your Church?
A church must be welcoming and clean. Routine cleaning will help keep the Church attractive and germ-free. As everyone knows religious buildings might operate around ever-changing schedules, and finding the right office cleaning company is considered a daunting task. You must choose a service that can work with your unique needs.

Safety of Church members
Visitors to your Church may be sensitive to dust and dirt, so hiring a commercial cleaning service is important.

Clean & fresh environment
A clean praying environment and a well-maintained Church might rank high in the priorities of your community.

Special services & benefits
Rust removal, roof cleaning, brick washing, garage washing, regular wash maintenance, and parking lot washing.

Flexible in custom scheduling
We can schedule cleaning sessions at times when your church is not holding activities in order to avoid disruption.

Security and professional appearance
Having years of professional cleaning experience, we can practically guarantee complete security for your premises.

Other benefits
A clean restroom leads to a clean environment, fast & efficient cleaning, and professional carpet and hard floor cleaning.
How to Choose The Right Church Cleaning Company
When you are a newbie looking for a church cleaning company, you can follow some tips such as professionalism, training, flexibility, and attention to detail.
Professionalism is the key when choosing a religious cleaning service. Choose a company that would respect your church, preferably a team of church-goers.
Make sure that the cleaning service has proper insurance. With the special routine your church has, you might want to choose a company that works with you.
Select a company that values communication. In other words, the church cleaning firm or cleaner should be easy to communicate with and responsive.
Read the reviews and testimonials of some of the top community cleaning companies in your area. Try and pick the best company based on their customer reviews.
Lastly, make sure that the cleaners are well-trained, insured and have experience in cleaning religious sites with complete honesty and integrity.
The Best Church Cleaning Service
Provider Offering A Wide Range of Services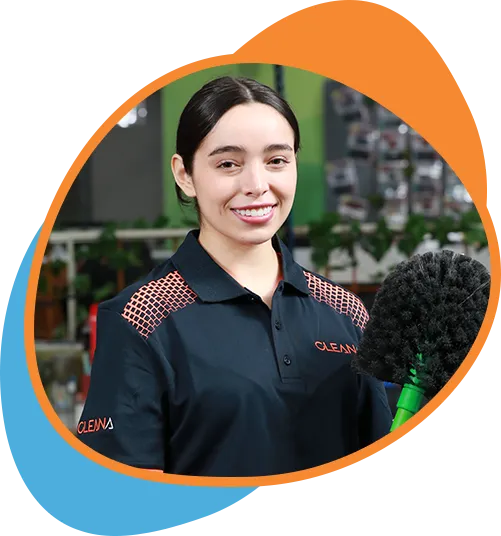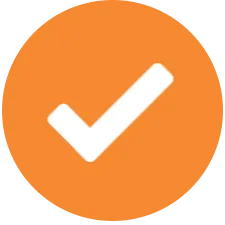 Routine Church Cleaning
A comprehensive routine cleaning service, including the cleaning of floors, toilets, surface disinfection, chapel cleaning and more using proper equipment. All our cleaners are highly trained, reliable and professionals.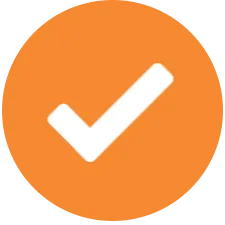 Church Deep Cleaning
We use a highly advanced deep cleaning procedure with modern cleaning equipment to offer high-quality carpet deep cleaning, window cleaning, furniture cleaning, pressure washing, wipe clean & steam clean services.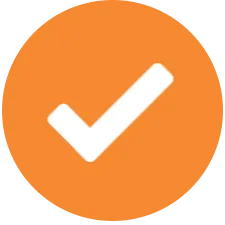 Church COVID Disinfection
COVID cleaning for a thoroughly cleansed church that is fully disinfected for covid-19 to remove up to 99.99% of germs to ensure complete safety and protect the health of your Church goers during the pandemic.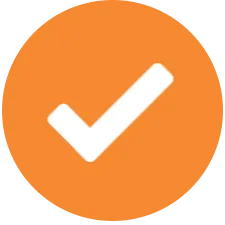 Other Cleaning Services
Other than that, CLEANA best commercial cleaning company can offer many other services like trash removal, dusting in the church, carpet cleaning, window washing, emergency clean, and waxing hard surface floors.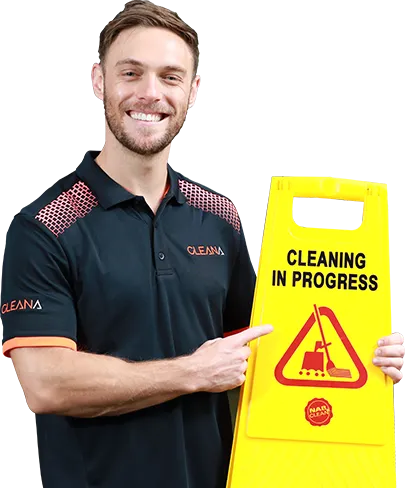 Say Goodbye To Your Cleaning Worries
Hire Professional Cleaners for Church Cleaning in Sydney
Church and other places of worship might be different in their commercial cleaning requirements. Each church is required the same cleaning concerns as the schools and businesses. Having a clean church facility is the most important one for many reasons. CLEANA is a professional church cleaning service provider that can offer free consultant advice based on your particular requirements. In case you are looking to get the church cleaned then you must hire a professional and experienced company that you can trust.
How to find & hire the best Church cleaners in Sydney
You are suggested to choose a cleaning company that must be bonded, certified, and insured. The majority of commercial buildings are having more than one flooring surface. Experienced and professional cleaning service providers can offer premium quality service to their clients. When choosing the cleaning service provider, you must know about their experience and what kind of service they are offering to their clients. Religious and church institutions might use experienced and professional staff but hiring a professional cleaning service provider is the most important one.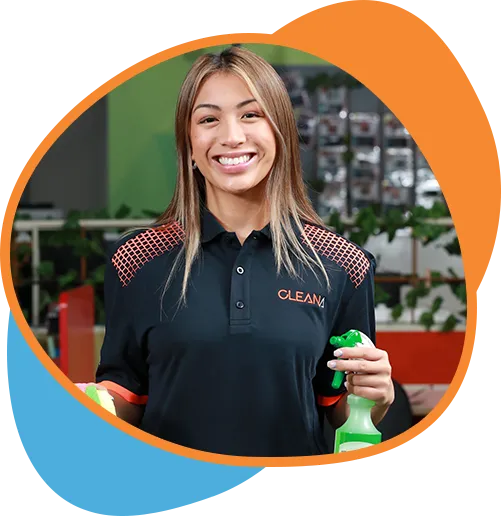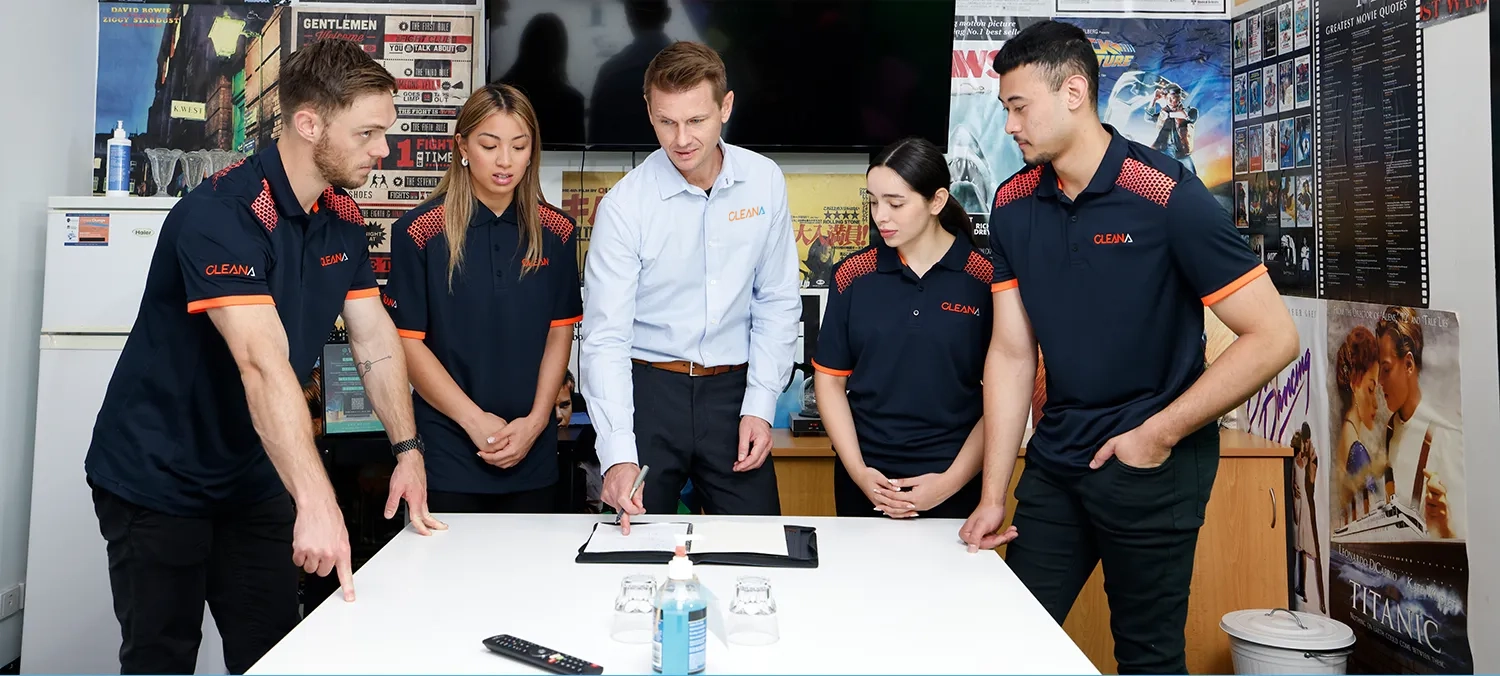 Why Cleana Is the Best Company for Church Cleaning Sydney
A reliable cleaning company can offer a wide variety of cleaning services to community institutions like mosques, churches, convents, communes, religious facility, and community centres. When it comes to the commercial cleaning service then it includes offices, kitchens, general cleaning, clergy house, event service, floor cleaning, and bathrooms.
Reliable & professional church cleaners
Eco-friendly & advanced supplies
Over a decade of cleaning experience
Police-verified & insured cleaners
Hire professional church cleaning services for your peace of mind
There are excellent numbers of reasons are there to choose a commercial cleaning service provider which includes a better focus on the work, less time-consuming, reasonable price, experience, access to huge varieties of commercial cleaning service and energy saving. Church cleaning service can make the perfect location for thought, worship, and discussion. Some cleaning service providers can customize the plan based on your needs. The best cleaning company can take care of all your Church cleaning requirements and perform cleaning tasks like vacuuming the floors, sanitizing the restroom, and more.
Frequently Asked
Questions
We know that every business is different and so are its cleaning requirements, which is why we work hand in hand with our esteemed clients to keep their workspace clean and understand their particular cleaning needs and offer the best professional, tailored services accordingly.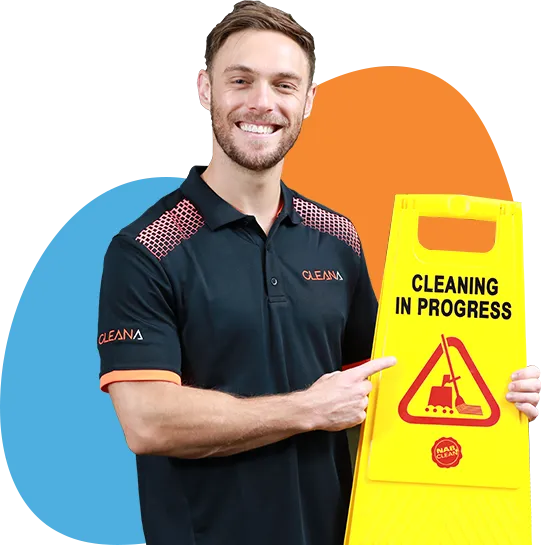 It is important to routinely clean the church like any other facility in order to make worshippers feel welcome and safe. An unclean or poorly maintained church is not only avoided by people but it might be responsible for spreading infections due to germs on their premises. Cleaning helps remove dust, dirt and germs from commercial premises and make the facility look sparkling and attractive so as to encourage more people to visit it.
We provide both basic cleaning and deep cleaning services for the church. Our service will include normal daily dusting, floor cleaning, toilet cleaning, chapel cleaning, etc. In addition, we will also wash windows and clean the tiled floor, door frames, carpets and the entire chapel to make your church sparkling and spotless. We bring advanced equipment and machines along with an in house staff of professional cleaners to thoroughly clean your church premises. We use the most correct techniques for efficient cleaning results.
Cleaning a church can be an arduous task, which is why we use professional staff, along with high-tech tools, correct technology and eco-friendly supplies to give you a clean church. We will vacuum, mop and scrub all the floors, wipe clean hard surfaces, walls, frames, fixtures, doors, windows, desks, tables, chairs, and the chapel, and clean and disinfect other high-traffic areas to ensure an overall dust free place of worship. We provide cleaning services to many churches and have over 10 years of experience.
CLEANA is one of the most affordable commercial cleaning companies in Sydney, providing world-class services at extremely competitive rates. We offer great services at reasonable prices so that every business can afford to have their premises professionally cleaned on a budget. We offer free quotes for everyone, so you can visit our website or call us to request a free quote now.
Yes, we offer free cleaning quotes for every business. To get a free on-site estimate, you can visit our website and use the contact option there or call us directly to talk to one of our sales executives to book an instant service for your cleaning needs.

| | |
| --- | --- |
| Service Area: | Sydney Metropolitan |
| Services: | Commercial Cleaning, Office Cleaning, Strata Cleaning |
| Contact: | 02 9072 1653 |
| Email: | [email protected] |