Unless you've specifically spent some time working in the cleaning industry, there's a good chance you may never have heard of strata cleaning before.
It's an interesting method of commercial cleaning that provides an effective way for building managers to ensure the communal areas of their venue are kept clean and present a good impression for the tenants and guests who might use it.
The origins of this concept lay in Australia but it has been spread across the world and is pretty much universally considered an industry-standard term.
Examples Of Strata Cleaning
It might not be immediately obvious what strata cleaning is from the description. After all, it's a pretty difficult concept to envisage without a clear context.
One example of where strata cleaning would be useful is in a residential building like an apartment block.
In this case, the tenants of the building are responsible for cleaning their own individual apartments; doing it themselves, or hiring their own cleaners.
It is the building manager of the apartment block that would utilize strata cleaning services to keep the communal areas like the foyer and the hallways clean.
Typically, the building manager will reach out to external commercial cleaning companies to perform a weekly cleaning of these areas.
Other examples could include office blocks, caravan parks, or retirement villages. These are all places in which a building manager would benefit from implementing strata cleaning to keep communal areas clean.
Why Is Strata Cleaning Important?
The concept of strata cleaning is important for any building manager to consider for multiple reasons.
Health And Safety
Primarily, the health and safety of the people who use communal areas of a building need to be considered and looked after.
With the example of a shared apartment block, residents should have the obligation of cleaning communal areas that are used by everybody in the building. For this reason, hallways could end up becoming neglected and unhygienic over time.
Regular strata cleaning in these areas ensures the communal spaces that residents frequently use will not pose any risk to their health.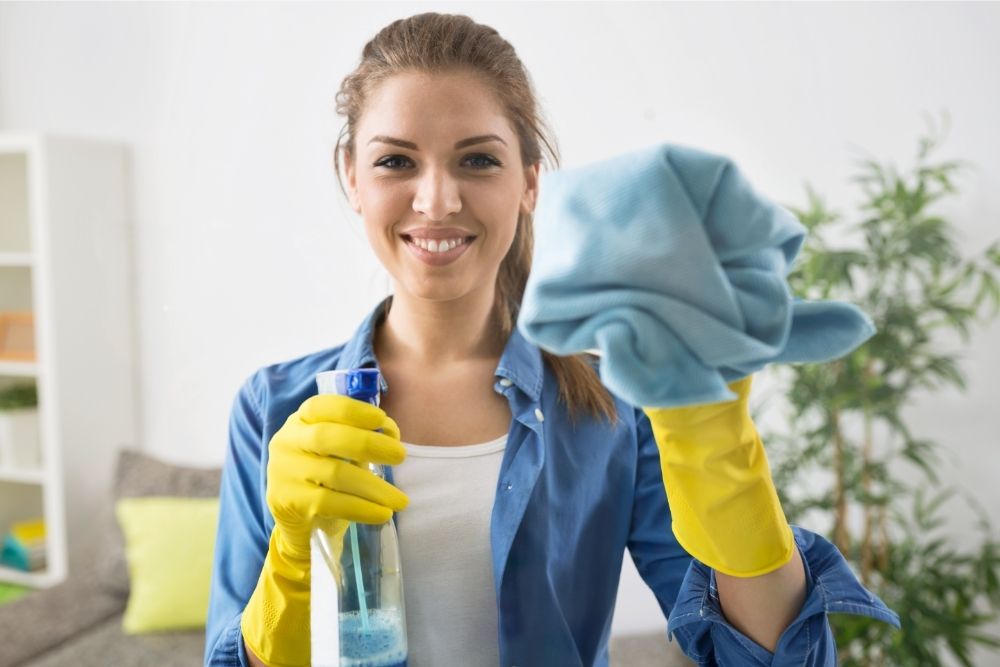 First Impressions
In almost all commercial buildings, communal space is the first thing people walk through when entering. Whether it be a hallway, reception area, or foyer, that space is where visitors will make their first impression of the building and form an opinion of it.
The aim of most commercial buildings is to encourage people to return frequently, so it's important to try and make a good first impression on every visitor.
For example, a gym makes its money by having repeat customers. Therefore, it is important for a gym's reception area to appear clean and well-maintained as this will encourage people to return.
Professional Standards
As with any service, leaving it to the professionals will almost always result in a better job being done. That's why building managers will very often default to hiring strata cleaners from a dedicated commercial cleaning company.
One of the main benefits these professionals bring to the table is their expertise. Professional strata cleaning services will employ staff who know everything about cleaning.
They know all about how to treat different types of materials with different chemicals, can give accurate estimations of how long each job will take, and will pose no risk of damaging anything in the building.
The other great benefit of going for a professional service is that they will already have all the equipment and supplies necessary for the job.
If you try to keep your building clean by doing it yourself, that means having to invest money in all of the cleaning chemicals and specialist equipment yourself.
In general, it's always best to leave strata cleaning to a professional commercial cleaning service.
What Strata Services Will A Professional Commercial Cleaning Company Provide?
You can expect a whole variety of different services from a really good commercial cleaning service. There are always going to be things that you could easily do yourself but there are just as many jobs that require the expertise of a professional so it's best to leave the whole job to them.
These are just some of the things you can expect to be offered by professional strata cleaners:
Vacuum cleaning
Steam cleaning carpets
Dusting
Buffing floors
Cleaning light fittings
Replacing light bulbs
Pool cleaning
Garbage disposal
Window cleaning
Disinfecting common kitchen areas
Elevator and staircase maintenance
Car park cleaning
There are plenty more services that some commercial cleaning companies will offer and it's impossible to list them all!
That's why it's always a good idea to speak directly to any cleaning company before hiring them to accurately determine what services they can provide.
For example, it can also work the other way around where a company may not have the facilities to clean a pool. In a case like this, you might be better off looking for another company that can fulfil all of your needs.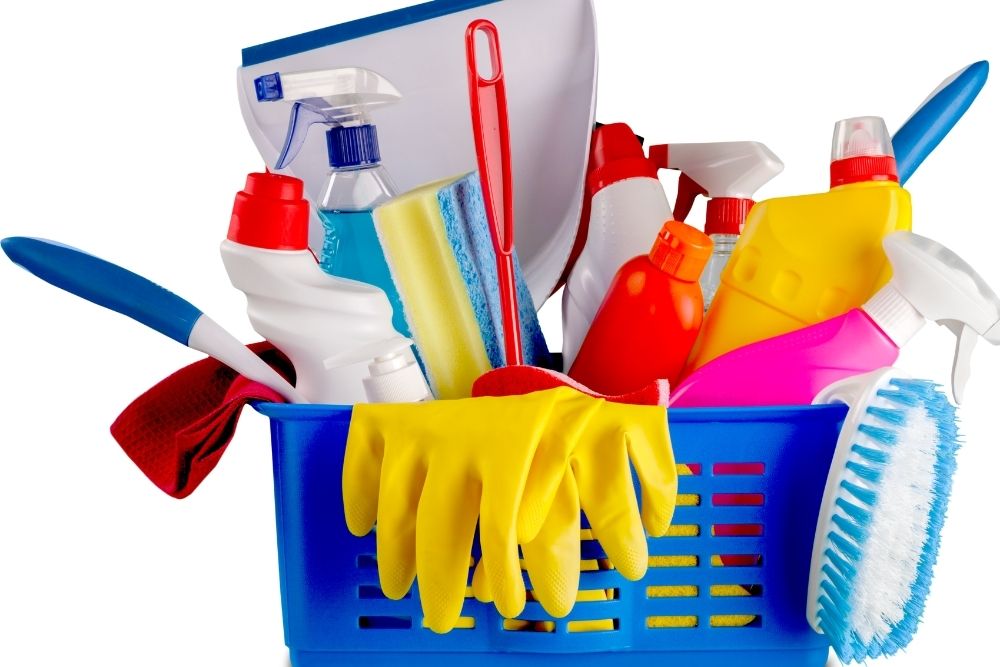 Things To Consider When Hiring A Professional Strata Cleaning Service
There are also plenty of factors that you should learn about a cleaning company to determine whether or not they'll do a good job for you.
Experience And Previous Work
Any really good cleaning service will happily boast about how many years they've been in operation and what high-profile clients they've worked with in the past.
If you approach a company and they tell you about these kinds of things, it's usually a good sign. However, if they try to withhold that kind of information or it isn't a core part of their marketing material, it could be a warning sign that they won't do such a good job.
This is because, with a job like commercial cleaning, experience really does make a large difference to quality. Truly experienced cleaners will have seen it all before and know exactly how to tackle any kind of cleaning job.
Inexperienced companies, on the other hand, will be more like to make mistakes, leave things thoroughly cleaned, and could even end up damaging parts of the building by mistake.
Cost
This is a factor that can get a little bit tricky and will vary massively between different parts of the world. In fact, some less professional companies will even try to overcharge you if they think you've never used a cleaning service before and don't understand the appropriate costs.
The best way to avoid this issue is to do your research. It's worth contacting multiple commercial cleaning companies in your area to get a quote for the job they'd be required for.
You should factor the cost in with every other indicator of quality as the cheapest service won't always be the best one to go for.
Health, Safety, And Quality Control
These three things should be a very important consideration for any commercial cleaning company. When getting in contact with one, you should always ask what their protocols are for ensuring the health and safety of all their own staff, as well as their clients.
Similarly, a good commercial cleaning company will assure you that all the work will be rigorously checked and scrutinized before the job is deemed complete, to ensure high standards are met.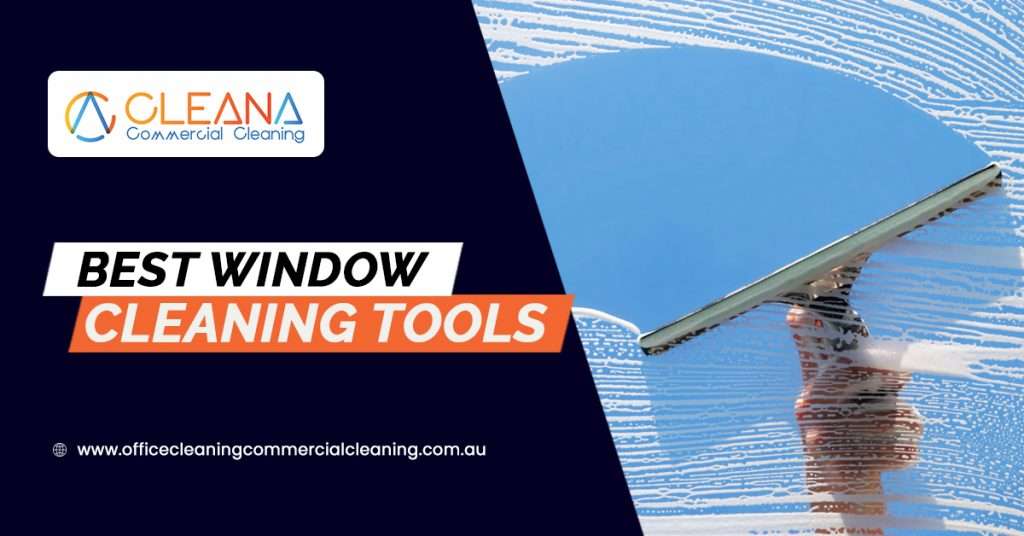 Final Thoughts
If you have a commercial building space that needs regular cleaning and maintenance, strata cleaning is absolutely one of the best ways you can go about doing it.
This concept has become so universally popular for a good reason and it's definitely not something you should ignore.